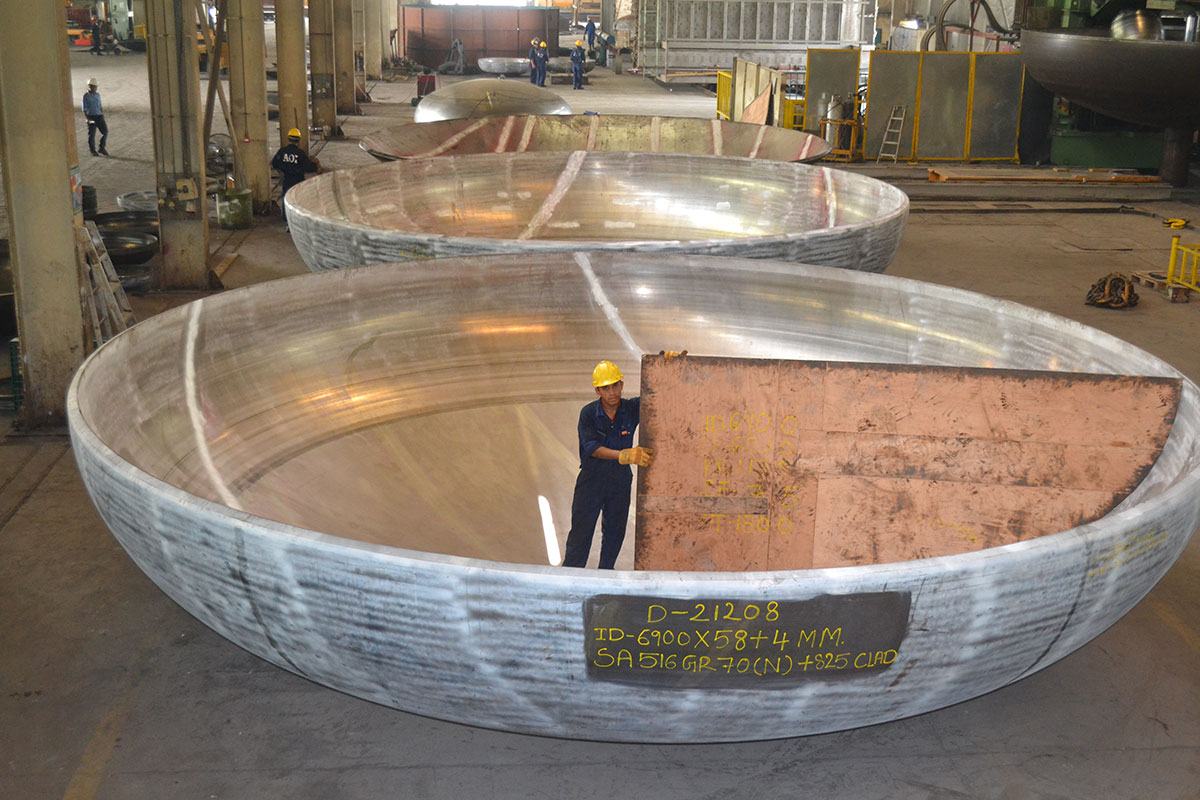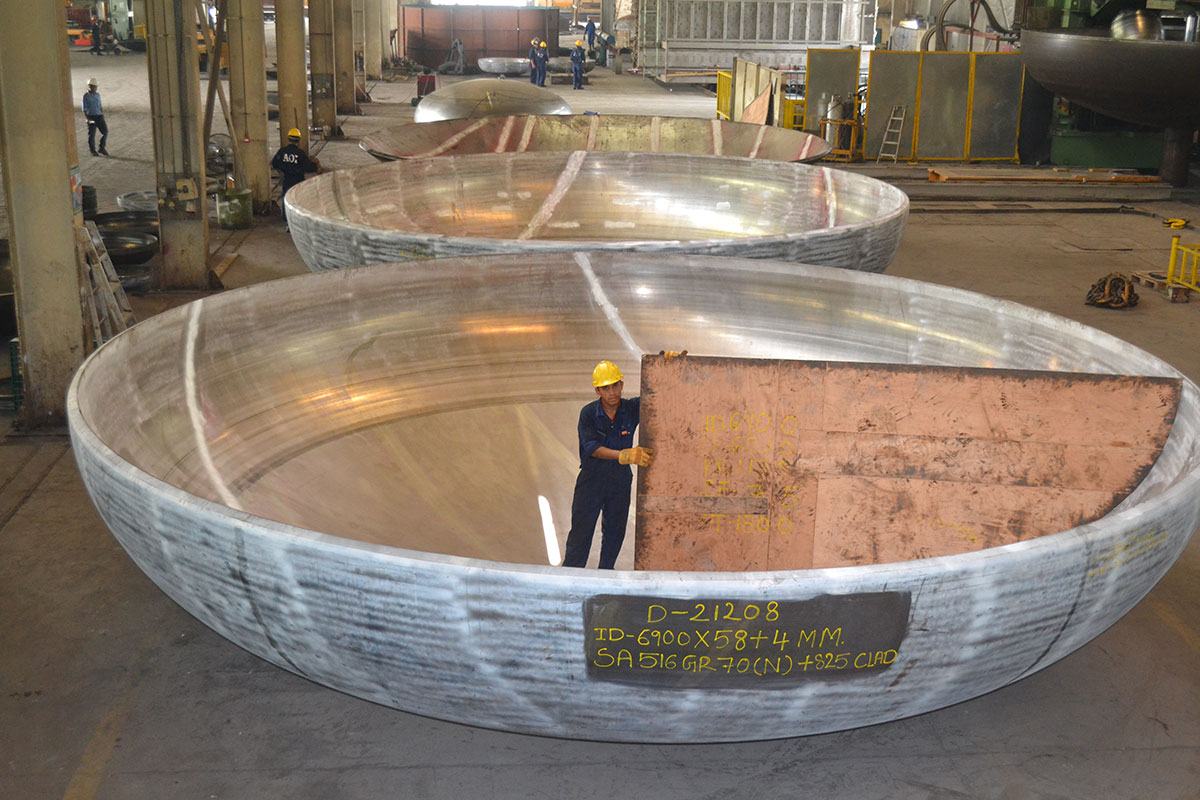 World of dish head where quality meets perfection
Since 1976!
World of dish head where quality meets perfection
Since 1976!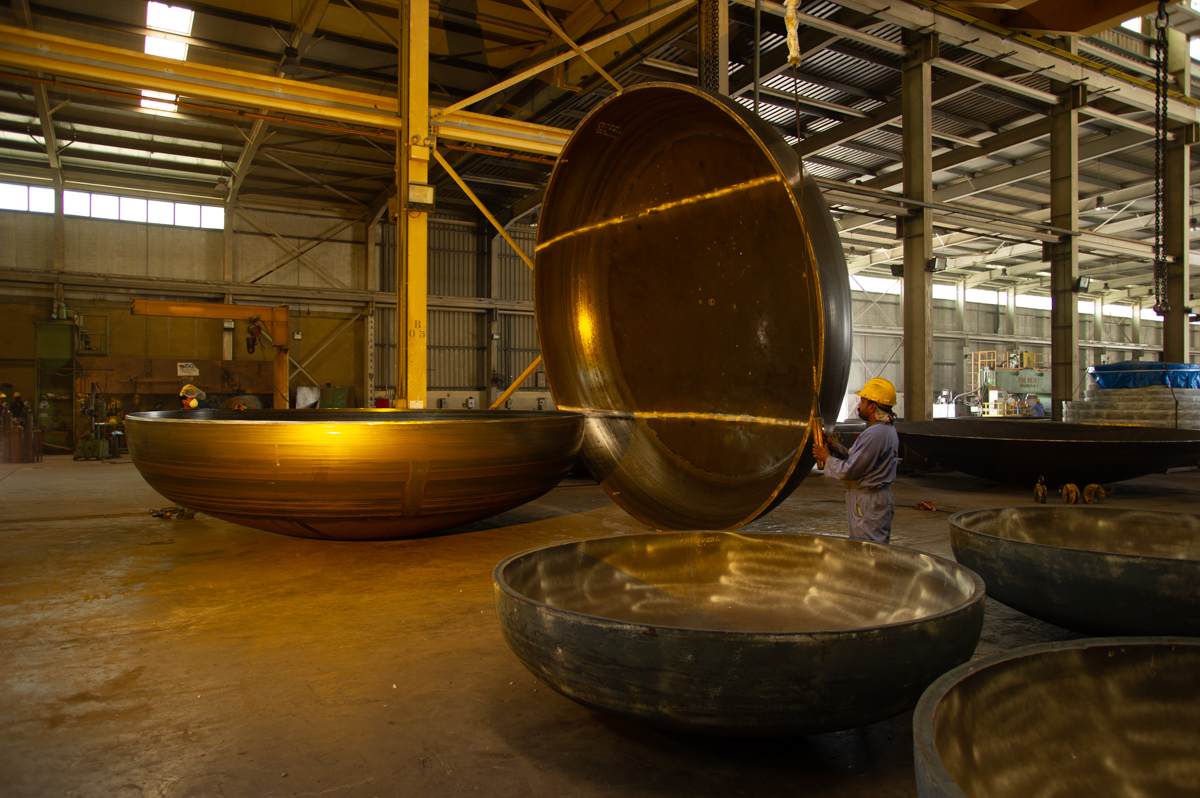 World of dish head where quality meets perfection
Since 1976!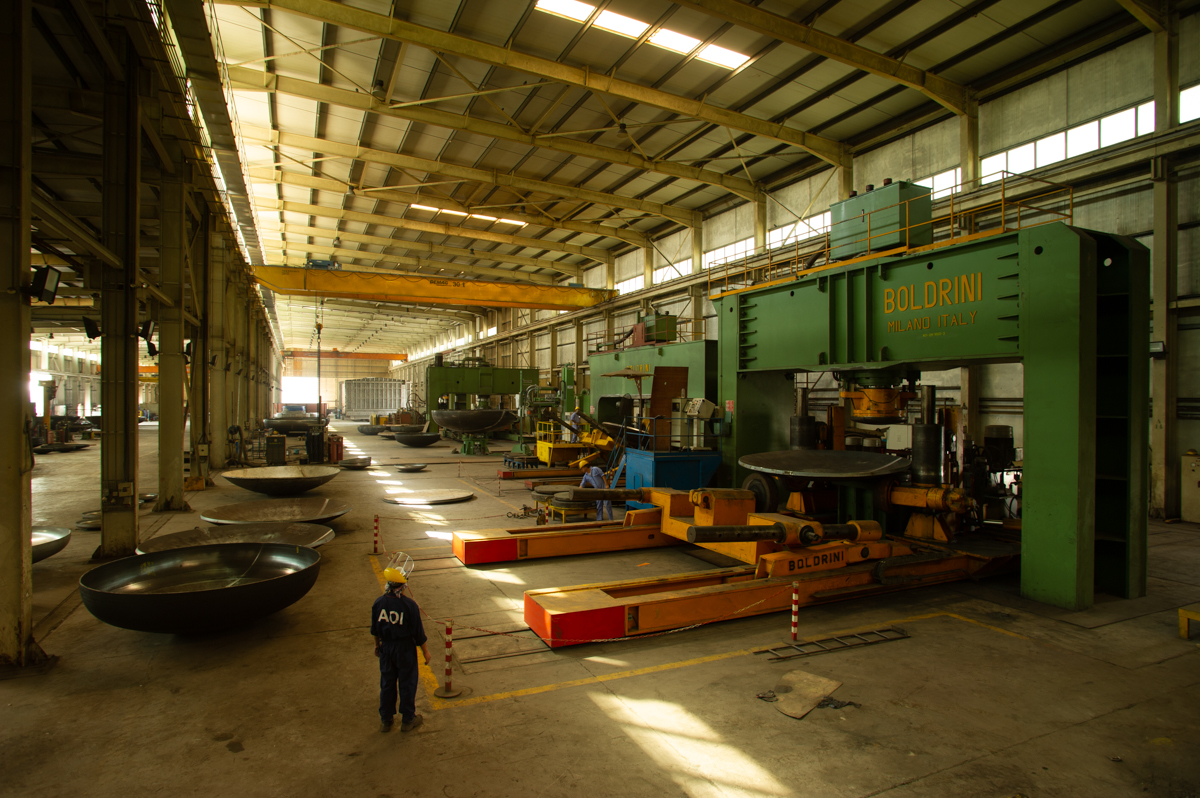 World of dish head where quality meets perfection
Since 1976!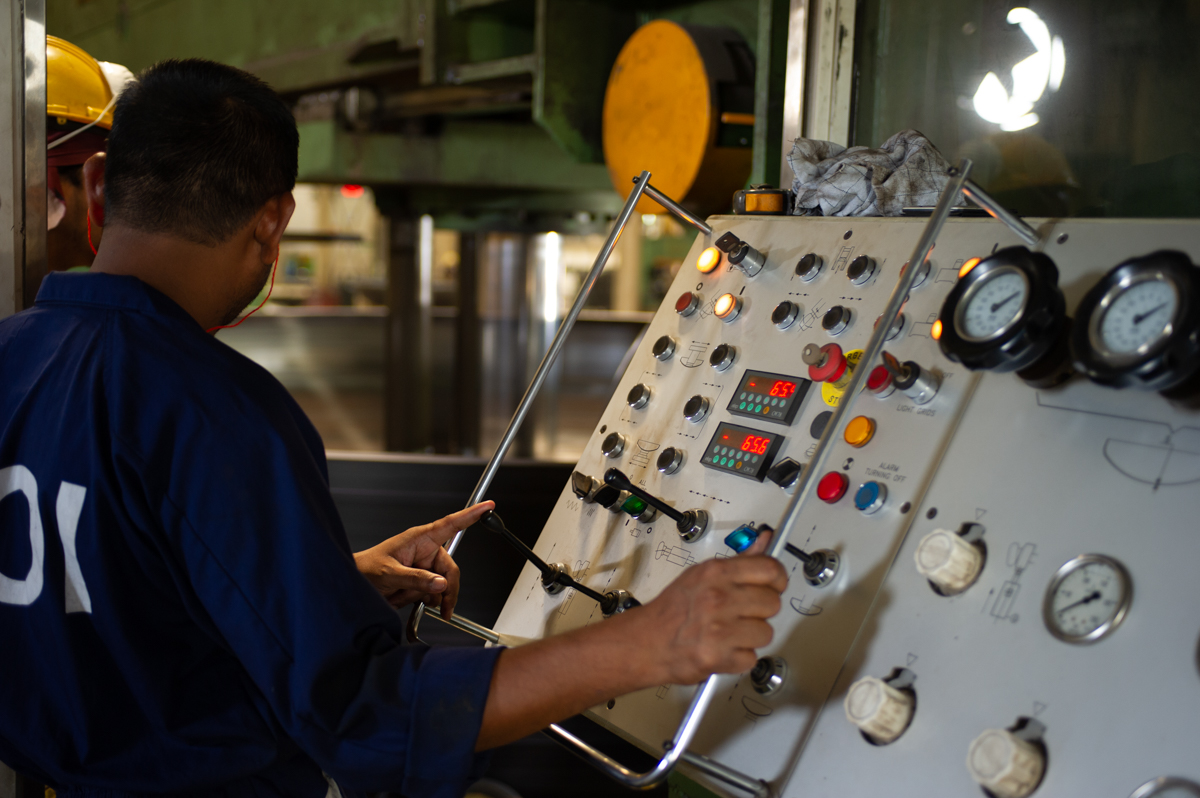 World of dish head where quality meets perfection
Since 1976!
World Record in Dished Head business
We have world's first cold and hot forming spinning machine which is capable of forming dished heads with 80mm Plate thickness for cold spinning and 115 mm thk for hot spinning. The machine was successfully commissioned & started manufacturing heads in Arabian Oasis Industries LLC, Dubai from Nov 18, 2007. AOI have set a new world record by cold forming 80mm thickness dished heads and hot forming 115 mm thk by spinning.
About Arabian Oasis Industries LLC (AOI)
Arabian Oasis Industries LLC (AOI) was established in the year 1976 to offer specialized engineering service to various industries. For the past four decades we have been serving wide range of industries such as Oil and Petrochemicals, Fertilizers, Refineries, Food Processing Industries, Pressure Vessel and Storage Tank Manufacturers etc.
Arabian Oasis Industries LLC is committed to supply superior dished heads within the shortest possible time at competitive prices. We have the capability to providing the complete size range in the industry. Dished heads to suit individual specifications, in materials of different varieties such as carbon steel, clad steel, low alloy steel, stainless steel, duplex steel, nickel alloys,copper alloys and clad products. We are the largest supplier of dished heads in the Middle East. Our extensive production capability provides a full range of head sizes from 500mm diameter to 7200 mm. Dished heads are available from 5mm thickness to 115mm plate thick (For more details please refer our capacity chart). Dished heads can be formed from our own plate inventory or from customer supplied material. Arabian Oasis Industries maintain a complete quality control program.
For order status information as well as other sales requirements, our customer happiness department at our Jebel Ali – Dubai Investment Park -1 works can be contacted.
Quality Assurance Procedures
Prior to shipment, all our products will undergo thorough Quality Control Inspection to ensure conformance to ASME codes and/or other international codes and standards or specific customer requirements. We can do the job under third party agencies like ABS, LRS, BV, DNV, VELOSI, GL, IEI etc.
Our products are supplied with a Certificate of Compliance showing type, size, material type, order numbers, heat numbers, and minimum thickness (where applicable). For heads, the Certificate of Compliance also includes visual inspections done on heads (i.e. roundness, form conformity, surface conditions, etc.)
Dish Blanks are welded using qualified and approved welding procedures and the welders / operators are qualified to ASME code Sec IX. When required, partial data report, Certificates of Compliance will be provided.
News & Events
At Arabian Oasis Industries LLC, we realise that through our business activities and initiatives we can contribute to the overall wellbeing of the communities in which we operate.
Dubai, UAE, 19th May 2016: Arabian Oasis Industries LLC, the largest producer of dished heads in the GCC, recently held its Annual Day at the company premises in Dubai Investment Park. The celebrations, which coincided
Arabian Oasis Industries LLC, a unit of Al Shirawi Group of companies, conducted its annual Day & Sports Day in March 2015 awarded certificates with reward to employees as an appreciation for their outstanding performance
Mr Sugathan General Manager of Arabian Oasis Industries LLC announced today that following a recent request from a client to form some very thick heads they decided to run trials on their unique dished head